This North Shore community, a short hop from downtown Boston, is perhaps most famous for its long sandy beach.
There has been a public transport link to Revere Beach since 1875, and in the 1890s the Massachusetts legislature seized these three miles of coastline to create the first public beach in America.
Revere's population swelled in the first half of the 20th century, and many of the people arriving at that time were from Italy.
The city's Italian character is hard to miss along the main artery, Broadway, lined with Italian markets, restaurants, pizzerias and bakeries.
1. Revere Beach
It's safe to say that Revere's three miles of sandy shore is better than ever. People had been coming to Revere Beach for decades before it became the first public beach in the United States in 1896.
The boulevard behind came a year later, and at the turn of the 20th century there was an amusement park and the record-breaking Cyclone roller coaster.
A period of decay from the 1960s and 70s was ended with state and city efforts to revitalize the waterfront, re-sanding the beach, restoring pavilions, improving the water quality and redesigning the adjacent landscaping and sidewalks.
Revere Beach is easily the city's star attraction, with a sweeping panorama from the boulevard, long-standing eateries behind, all kinds of events in the summer and a convenient MBTA link on the Blue Line.
2. Northern Strand Community Trail (Bike to the Sea Trail)
The northernmost tip of Revere is crossed by a multi-use rail trail making its way from Everett to Lynn. Much of the Northern Strand Community Trail is on the Saugus Branch Railroad (1853) of the Boston & Maine Railroad.
This line closed to passengers in 1958, and the trail that has taken its place continues to grow through the North Shore, opening in phases since 2012.
The Revere section opened in 2015, passing next to the Rumney Marsh Reservation, which is otherwise closed to foot traffic.
There's a small spur here looping around Rowes Pond and rejoining the trail. When we compiled this list, the trail was in the process of being extended to Nahant, while the southern trailhead is only ten minutes from Revere in Everett.

3. Italian Food on Broadway
About a mile inland from Revere Beach, Broadway runs southwestwards through the city, and is home to City Hall and the Revere Fire Department, as well as a string of family-owned food markets, delis, restaurants, pizzerias and bakeries.
Many of these businesses have been making subs, brick-oven pizzas, calzones, gnocchi, chicken parm, cannoli, ricotta pies and more for decades.
We'll talk about the long-running New Deal Fruit next, but there's much more to check out. For authentic Italian food you've got Sabella's Ravioli, Luberto's Pastry Shop, DeMaino's Restaurant, Manne's Bakery, Volare (Sicilian-Italian fusion), D'Parma Restaurant, Papa Jacks Italian Kitchen and Broadway Pizza.
4. New Deal Fruit
A mainstay on Broadway is a family-owned Italian food market, going back more than half a century, with roots as a horse-drawn wagon selling fresh produce on the streets of Boston.
The market is into its fourth generation now, and is an aladdin's cave, stocked with super-fresh fruits and vegetables, deli meats and cheeses, as well as even the most obscure imported Italian specialty ingredients.
The Italian subs here are hailed as some of the best in the Boston area.

5. New England Kite School
Spend any time at Revere Beach from spring to fall and you won't fail to notice the kites swirling over the surf, as dozens of kiteboarders make the most of the steady ocean breezes.
This location is the base for a kiteboarding school, opening up this fast-growing sport to new kiters, providing a range of experiences to help you get started.
This could be a two-hour intro to kiteboarding, a four-hour kite camp, a four-hour board camp or custom private lessons for people with some kiteboarding experience who want to improve certain skills.
The company also offers three-hour jet ski lessons, and wakeboarding for days when the wind isn't blowing.
6. Boston Renegades
The Harry Della Russo Stadium by Paul Revere Park is the home of the Boston Renegades, a highly successful women's tackle football team.
The Renegades were formed in 2015 after their dominant predecessor, the Boston Militia folded, and compete in the Women's Football Alliance (WFA).
Undefeated seasons are common, and when we wrote this article the Renegades had just become the first WFA team to achieve a "fourpeat", winning the championship four years in a row. Regular season home games take place between mid-April and mid-June.

7. Kelly's Roast Beef
There's a hole-in-the-wall roast beef and seafood joint on Revere Beach that has been a North Shore favorite since 1951.
Kelly's Roast Beef is the birthplace of a local mini-chain, and has made the bold claim that it invented the roast beef sandwich.
The founders were also in the catering business, and the story goes that when a wedding was canceled, leaving them with several unwanted cuts of roast beef, they served the thinly sliced beef on hamburger rolls, and these became an instant hit.
Kelly's Roast Beef is equally beloved for its lobster roll, touted by many as the best on the North Shore.
8. Revere Farmers' Market
You'll find a cute farmers' market on the lawn of the American Legion in Revere, trading on Friday afternoons from the start of June to the end of October.
On hand are a number of local small businesses, selling seasonal fruit and vegetables, plants, baked goods, raw local honey, preserves, maple syrup, sauces and handmade candy.
There's normally a food truck along the sidewalk (Mexican elotes at the time of writing), as well as plenty of crafters for jewelry, prints, fashion accessories and Halloween decorations later in the season.
The market is a community event, with weekly goings-on, from zumba classes to live music.

9. Belle Isle Marsh Reservation
The largest surviving expanse of salt marsh in the Boston area is just south of Revere, and connects with a stretch of the Boston Harborwalk.
The reservation is easy to get around, with trails, boardwalks, a wooden observation tower and several docks for birdwatching.
Head here to see egrets, ibises, sandpipers, plovers, nesting willets, remarkably close to Boston, the skyline of which is visible to the southwest.
Belle Isle Marsh is also somewhere to spot birds of a mechanical kind, with planes landing and taking off from the adjacent Boston Logan International Airport close by.
10. Mill Creek Riverwalk
The ecologically important Chelsea Creek forms a piece of Revere's southern boundary. Along with Mill Creek, which feeds it, this is a crucial estuarine habitat for shorebirds, and also several fish species.
The creeks are a spawning ground for mackerel, herring, pollock, cod, butterfish, eels, smelt, as well as several flounder species.
These fish attract herons, egrets, cormorants and swans, which also breed at this site. A stretch of Mill Creek, just under a mile long, can be discovered on foot or by bike via a flat paved trail that starts by the Cronin Skating Rink parking lot.

11. Town Line Luxury Lanes
If you're in need of ideas for the evening, there's a huge bowling alley just off U.S. 1 in Malden. Town Line Luxury Lanes has almost 50 newly updated lanes, ideal for casual games with friends or competitive league bowling.
Things take on a new intensity on Friday and Saturday nights when there's Atomic Bowling, with uptempo music, blacklight and neon.
Also here is a game room with 50+ machines, a billiards hall with 15 Pro Imperial pool tables, and even a nightclub. For a bite while you bowl there's Temptations Grill as well as a sports bar, with burgers, pizzas, salads and shareable starters.
12. Northgate Shopping Center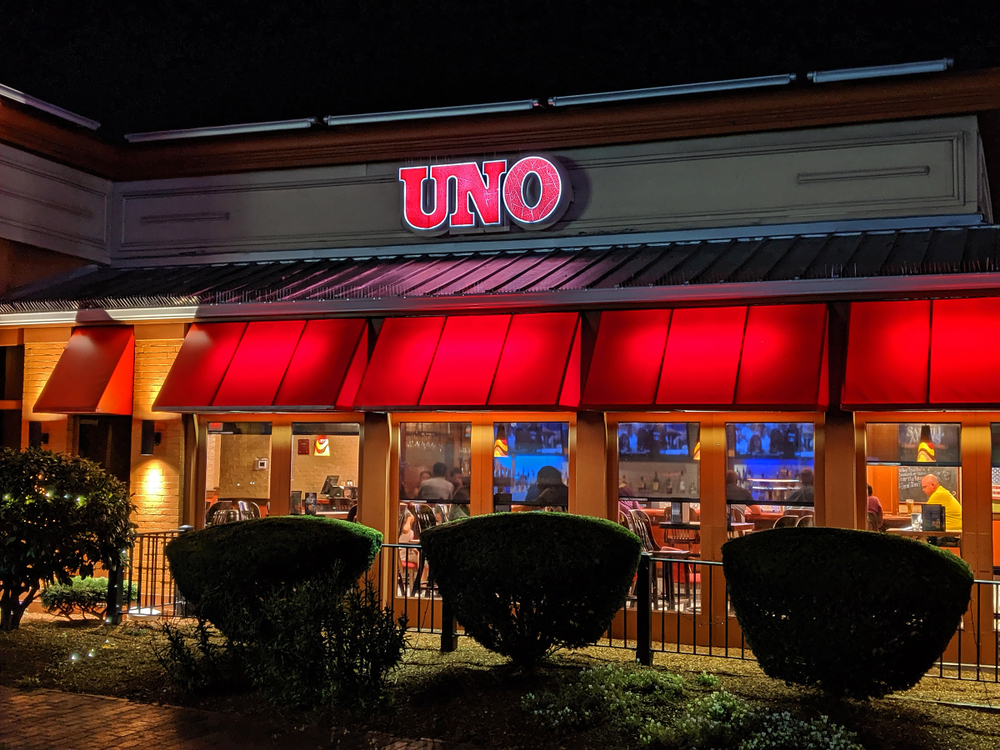 There's handful of shopping centers sprinkled around Revere, and by far the largest is Northgate Shopping Center, which backs onto Sea Plane Basin.
What you get here is a clutch of chain restaurants, including Dunkin', Uno Pizzeria & Grill, McDonalds and Taco Bell, as well as Petco, Planet Fitness, a Sheraton hotel, Market Basket, GNC and Burlington for a quick list.
Something else that makes the shopping center interesting is a public walking trail setting off from next to the hotel's parking lot into the Sea Plane Basin, for another adventure into extensive marshland around Revere.

13. Revere Beach International Sand Sculpting Festival
For three days in late July, this free event brings around a million visitors to Revere's beachfront. The inaugural festival took place in 2004, a year after the beach was designated a National Historic Landmark.
With a new theme every year, the festival features top sand sculptors from all over the world, producing ephemeral works of art awarded prizes by judges, as well as the public who can vote for their favorite.
Alongside the sand sculptures there's live entertainment, international food vendors, amusement rides and children's activities, with a jaw-dropping fireworks show on the Saturday night.
14. Theater Thursday
Almost every Thursday throughout the summer season a patch of Revere Beach becomes an outdoor cinema.
Starting around 6pm, Theater Thursday brings live music, cotton candy and popcorn, with the movie beginning around dusk.
The venue alternates between Kelly's Roast Beef and the William G. Reinstein Bandstand, and all of the movie choices throughout the season are family friendly.
A few examples from when we wrote this article were Frozen 2, The Karate Kid, Monsters University, Toy Story 4 and Jaws, for something a little grittier.

15. The Track @ Suffolk Downs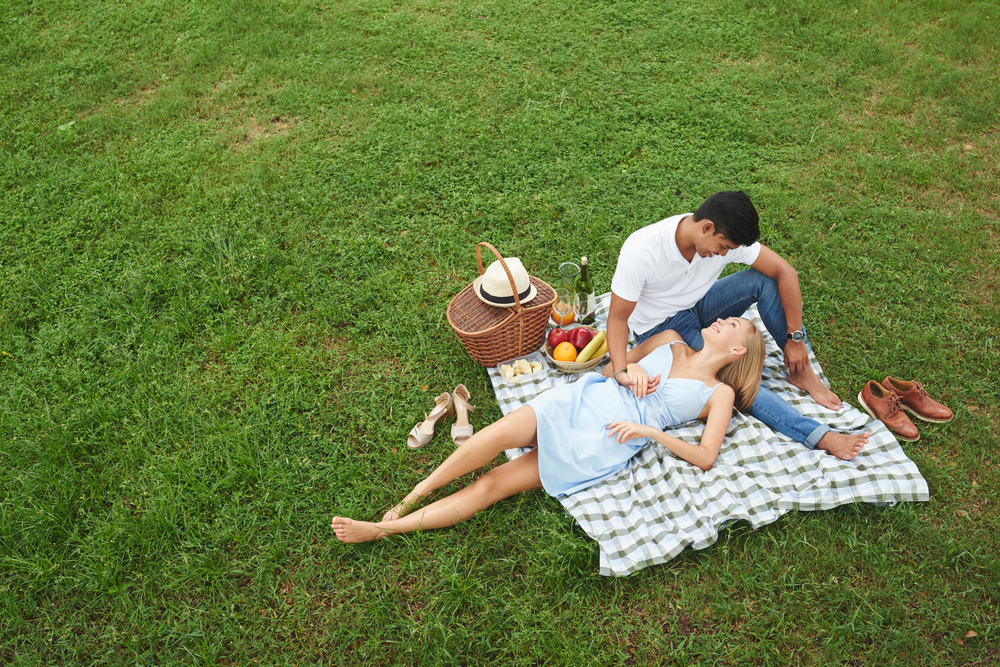 The legendary thoroughbred race track, Suffolk Downs was in the south of Revere, and operated from the mid-1930s to 2019, with a brief hiatus starting in the late 1980s.
Today the place where world-famous horses like Seabiscuit, Whirlaway, John Henry, Cigar and Funny Cide wowed the crowds is being redeveloped as a 161-acre neighborhood with housing, shopping, entertainment and plenty of public open space.
At the time of writing, the actual former track had been reopened as a place to go for walks, work out, take picnics and enjoy outdoor events like live music and free fitness sessions.