Canada is a great many things. It's British Columbia's rugged wilderness; Saskatchewan's endless fields of sunburnt wheat; It's the rich traditions of the Arctic north, it's the quirky communities of the Nova Scotia and Newfoundland, and of course, it's a unique selection of multicultural city centers, each with their own sense of identity. Calgary, located in the Province of Alberta, is one of Canada's most understated cities, one that is often overshadowed by its more dazzling sister Vancouver on the west coast, or it's big brother, Toronto, in the far east. But Calgary is one of those quintessentially Canadian cities that provides its visitors with experiences they won't have elsewhere.
Also see: Things to do in Canada.
Nestled alongside the Bow River, about 50 miles east of the spectacular Canadian Rockies, Calgary is fifth largest city. Even more interesting is that Calgary's population of 1.2 are among some of the youngest in Canada! That's right, the average age in this city is 35.7, which means one thing; You are guaranteed to have a great night out in this town. But don't be fooled, Calgary isn't merely a party town, there are plenty of family friendly activities. Calgary is as multicultural as Canada's larger cities, with some 120 different languages spoken here! The city's wide open spaces, and laid back atmosphere give it the nickname "Cow Town", couple that with the juxtaposition of a booming tech industry and a younger, multicultural demographic, there is an endless number of activities to keep you entertained. Here are the top 25 things to do in Calgary:
1. The Calgary Tower
Every major Canadian city has an impressive means to get a birds eye view of all the action and Calgary is no different. One of the best ways to orient yourself around any city is to get above it all and the Calgary Tower, some 1228 meters above sea level gives you a 360 view of the city. The 62 second trip from the bottom takes you to the first observation deck where you and 249 of your closes friends can enjoy sweeping, uninterrupted views. And once your breath has been completely stolen, head to the second observation deck and enjoy a cocktail, some appetizers and the best view in town.
2. The Calgary Zoo
Canada is home to a number of highly respected zoos, and the Calgary Zoo has not only joined the ranks, it leads the charge in terms of successful breeding programs, diversity of animals, research dollars and educational programs. The Calgary Zoo will take you on a journey through the heart of Africa with Hippos, Mountain Gorillas, Giraffes and anything else you might find on the Serengeti. Come get a feel for Canada's wilderness and watch playful grizzlies and mischievous mountain goats. There are more than 1000 animals, along with botanical gardens, a butterfly conservatory, and Centre for Conservation and Research. If you have little ones along, this is one of the most entertaining things to do in Calgary.
3. Visit Head Smashed in Buffalo Jump
Anyone here in Calgary on a longer stay should consider some of the epic day trips a short drive away, especially if they're history or archaeology buffs! Head Smashed in Buffalo Jump is an archaeological site renown around the world for its exquisite preservation of Plains People culture. The Plains People, an aboriginal people who first peopled the lands in and around Calgary, were skillful hunters, who cleverly chased these giant beasts over cliffs and later set up highly complex butchering and process stations. This is an incredibly essential component of Canada's archaeological past, and   has been designated a Unesco World Heritage Site.
4. Heritage Park Historical Village
This award winning attraction is one of Western Canada's most beloved and holds the esteemed title of being Canada's largest living museum. Family friendly and a feast for the eyes and ears, the Heritage Park Historical Village boasts more than 200 exhibits, spread out over 127 acres of pristine land. Living museums take history from behind the glass and place it out in the open so visitors can experience it first hand. Exhibits include a First Nations Encampment from the 1880's, and a peek into the lives of pre-railway settlers.
5. The Calgary Stampede
Most people think of south for a good rodeo. Perhaps the rolling hills of Montana or Wyoming, or better yet, the ten gallon hat capital of the world, Texas. But the 'Greatest Outdoor Show on Earth' happens right here in the modest city of Calgary. This century old show collides with the modernity of the 21st century to create one of the most entertaining displays of Wild West heritage. While good old fashion rodeo takes the main stage nightly, there are also chuck wagon races, cattle auctions, midway rides and games, an incredible array of southern inspired and not-so-southern cuisine, and of course, lot's of cowboys! The Calgary Stampede happens every July and is well worth planning your visit around this time.
6. Shop 17th Ave & The Entertainment District
Vancouver, Toronto and Montreal are generally more renown for their calibre of shopping, however, with Calgary's young demographic, just about anything you would find in the larger cities you'll find on Calgary's famed 17th Ave, plus a few quirky shops you won't find elsewhere. From mainstream favorites like Gravity Pope, West Elm and Frank & Oak, to cool record shops, chic knitting boutiques and glitzy jewelry shops fit for any Manhattanite. If it's retail therapy you're after, punctuated with cocktails at the hottest wine bar in town, this are over 400 shops, restaurants and services at your beck and call.
7. Go on a Public Art Safari
Despite it's rough and tumble cowboy reputation, Calgary was named the cultural capital of Canada in 2012. After receiving this designation, the number of outdoor art installations has exploded, with artists from around the country (and the globe) flocking to Calgary to experiment with their own unique mediums. Grab your camera, hit reset on your imagination, and stroll along somewhere like the Stephen Avenue Walk. Here you'll find 10 metal tree sculptures, white in color, standing between 21-26 meters high, lit up at night. The trees are both an art installation, and a funky way to reduce sudden wind gusts that pick up along 8th Avenue S.W. If you're interested in murals, Calgary artists Ivan Ostapenko, Daniel J. Kirk, and Kai Cabunoc-Boettcher have fantastic temporary installations up in the East Village area.
8. Catch a Flames Game
Canada is hockey country, with 7 NHL teams and millions of fans across the country. The province of Alberta is home to two Stanley Cup champion teams, the Calgary Flames and the Edmonton Oilers, home of the 'Great One', Wayne Gretzky. If you have the opportunity to visit Calgary between the months of October – April, treat yourself to some of the most exciting, fast-paced hockey in the league by seeing either team play.
9. Visit the Royal Tyrrell Museum
Alberta is a haven for paleontology enthusiasts. If you want to travel back in time 65 million years, and check out the richest dinosaur deposits on earth, take a quick 1.5 hour drive from Calgary, and you get to experience it all first hand. Plug 'Drumheller' into the 'ol GPS, load up the kids and head straight for the Royal Tyrrell Museum. Here you will find 30 of the most complete dinosaur skeletons in the world, various interactive exhibits and plenty of experts on hand to walk you through a truly prehistoric journey. The museum also features a brand new exhibit, a marine specifies dating back 75 million years!
10. Day at Calaway Park
Because of Calgary's unusually young demographic, it also attracts young families which means the city is absolutely teeming with family friendly activities. Consistently rated as one of the best things to do in Calgary, Calaway is Western Canada's largest outdoor Amusement park. Home to 32 rides, 23 carnival games, a 3D theatre and plenty of food vendors to keep the family fed, this park also offers up sweeping views of the Rocky Mountains.
11. Canada's Sport Hall of Fame
Like our neighbours to the South, Canadians are huge sports fanatics. From baseball, football and track & field, to our most beloved sport of all, hockey. Any sports buff will appreciate this 40,000 square foot museum, conveniently located in the WinSport's Canada Olympic Park. Try your hand at some shadow boxing against legend Lennox Lewis, and check out the torch used to light the 1988 Olympic Winter Games. More than 600 Canadians have been inducted, many of which you probably know, but had no idea were Canadian!
12. Explore Hidden Music Venues
Calgary country and western roots definitely attracts star power with the likes of Faith Hill, Garth Brooks and Keri Underwood coming to town, but you can't get your trip to align with tour dates. Instead, check out some of Calgary's vibrant live music scene in some of the smaller, less known venues around town. Clubs like the Blues Can attract local and national artists to play their best blues every Sunday night.
13. Eat, Drink & Be Merry
Did you know Calgary was home to 6 of Canada's top 50 restaurants last year? Who would have thought this land-locked province could compete with its seemingly more populated big brothers to the West and East. Calgary's multicultural demographic and strategic location (surrounded by farm lands) makes it a hotbed for fusion restaurants, farm-to-table trends, the evolution of mixology and a burgeoning food truck presence. The restaurant and dining options here are endless, and every month it seems, there is some hot, new eatery making national headlines.
14. Expo Latino
If you think of yourself as a xenophile of sorts (individual obsessed with other cultures), Calgary summer calendars are bursting with fun, colorful festivals, parades, and picnics. Calgarians look forward to Expo Latino every August, Canada's largest outdoor Latin Festival. Come celebrate Latin Culture alongside proud Canadians, take a dance workshop, shop for beautiful handicrafts, eat great food, and enjoy spectacular live performances put on by local and national members of the Hispanic community.
15. Visit Fort Calgary
Despite it's cosmopolitan facade, Calgary is a city that provides you with ample opportunity to experience and explore the past (even the prehistoric past!) Fort Calgary is a living museum that shows the beginnings of Calgary from 1875, at the convergence of the Bow and Elbow River. Here you can learn about the rich history of our Mounted Police, take a virtual tour of Calgary from a streetcar and get a feel for what it was like when the first train arrived. Calgary is incredibly proud of its humble beginnings and the long journey to get to where it is today.
16. Kick up Your Heels at the Cowboys Dance Hall
You'll have to leave the youngin's at home for this saucy night out, but you'll be glad you did, because this establishment is not only the official World's Stampede Headquarters, it's been voted as one of the "Top 3 Mega Bars in North America" by USA Today! There is no better place to be during Stampede than here for the biggest party, and if you're here during the off-season, it's still one of the most happening bars in the city, with raucous music, beautiful women, and wealthy, well-do-to oil barons flashing their cash. So throw on your Stetson, oil up the boots and head to Cowboys for a night you won't forget.
17. Take a Horseback Riding Tour
You know what they say, when in Rome! Alberta is cattle and ranch country, and Calgarians are all cowboys and cowgirls at heart. Why not spend the day feeling like the real deal and head to explore wide open spaces on a horseback riding tour. There are plenty of companies a short drive from the city, and with the Rocky Mountains to the East and West, and nothing but rolling hills in front of you, there isn't a bad seat in the house.
18. A Fishing Expedition on the Bow River
If trout fishing is your aim, the Bow River is your game. Alberta is home to some of the best trout fishing on earth, and attracts competitive anglers from all corners of the world.   The Bow River is one of the world's top three trout streams, boasting the most consistent trout run. The official season runs from November to the end of March, but May to the end of September is prime time. Not only are the waters here pristine and clear, the scenery is serene, and awe-inspiring. Expert fishing outfits are a stone's throw from the city centre, and you'll always come home with a great catch.
19. Picnic in Prince Island Park
Canadians adore their urban space, and especially when its green. You won't find any Canadian city without a significant urban park, and Calgary is no different. Sometimes you need a break from manic sightseeing, a day to throw a blanket down, have some lunch, and experience a city from a local's perspective. Prince Island Park is not only a great place to enjoy beautiful city views, it also plays host to a number of festivals and features a seasonal outdoor skating rink.
20. Bottoms Up at the Big Rock Brewery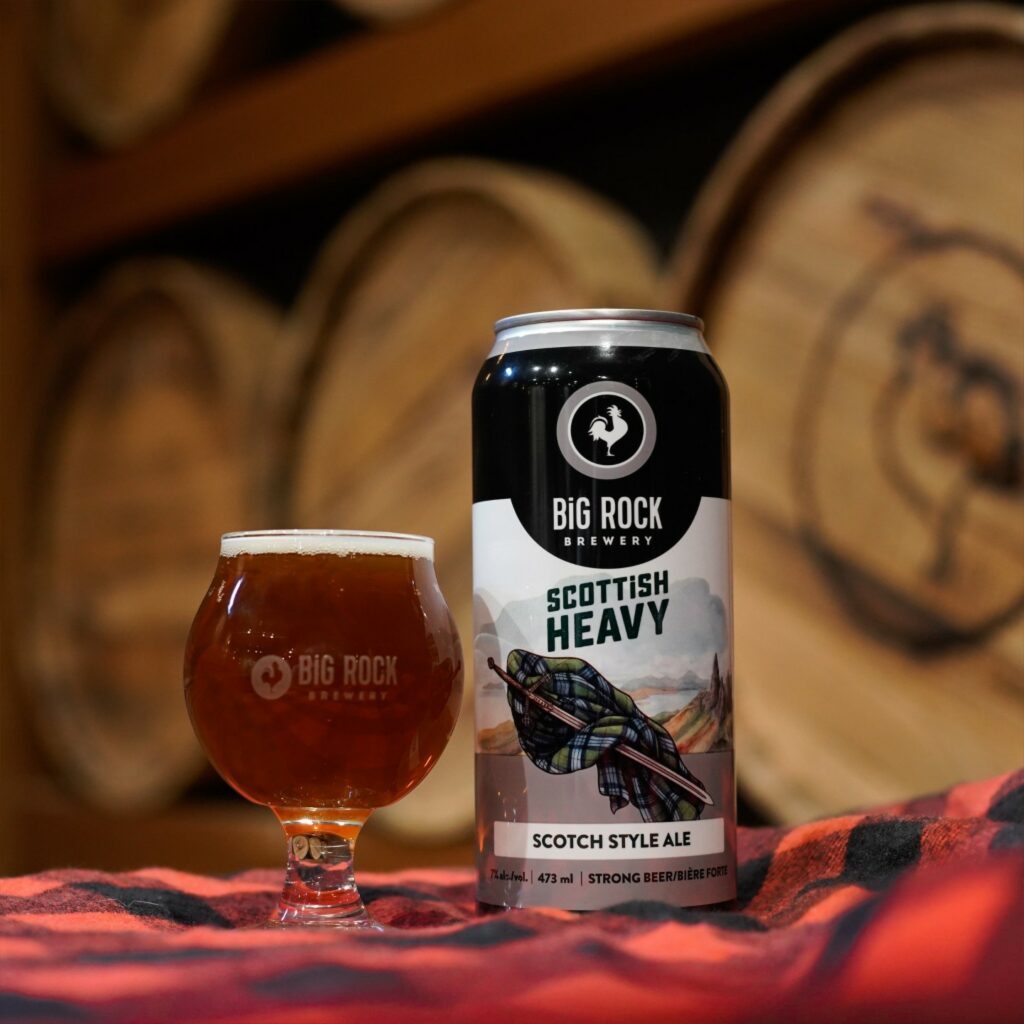 Craft brews are the fastest growing sector of the liquor industry in the world and Calgary saw the trend from a mile away. Back in 1985, barley farmer and visionary Ed McNally, represented a small contingent of barley growers who wanted to do more with their crop than feed cattle. Ed opened Big Rock, Alberta's first craft brewery and grew it into the 54 million dollar operation it is today. The Big Rock Brewery Tour is now rated one of the most popular things to do in Calgary by Trip Advisor.
21. The Military Museum
Though are military presence pales in comparison to our neighbors to the south, Canadians had one of the most significant victories in the First and Second World Wars. The sacrifices were great, the casualties high, and this military museum, much like others in Canada, weaves together our story of bravery during the darkest time Modern History. Providing its visitors insight into what trench life was like, the implications of flying a bomber and how the varying arms of the military acted together to bring about peace.
22. Weekend Trip to Banff
No trip to Calgary is complete without a visit to Banff National Park. Even if you landed in Toronto, thousands of miles away, a trip to this part of the world would be worth every penny, but you only have to travel and hour and a half! The town of Banff is the gateway to the Rockies, an unrelenting 6,641 km2 of absolutely pristine, rugged wilderness. Banff National Park is a UNESCO World Heritage Site, and Canada's very first National Park. As you may have guessed, this is a proverbial mecca for outdoor enthusiasts. Everyone from hardcore mountain climbers, cyclists, hikers, backcountry skiers and kayak junkies can be found in and amongst Canada's greatest playground.
23. Pamper Yourself at the Fairmont Banff Springs
We had to give this one its own category because the Fairmont Banff Springs is a destination in and of itself. Nested in the postcard perfect Rocky Mountains, this hotel has hosted some of the world's most important people including queens, sitting presidents and rock stars. Originally built in 1888 as a signature railroad hotel, the hotel itself has undergone a number of beautiful renovations which much of the Scottish Baronial facade maintained. This "Castle in the Rockies", offers a series of luxurious accommodations, and its proximity to the town of Banff make it an ideal base camp for some world class skiing.
24. Columbia Ice Field Tour
Canada is home to some of the planets oldest rocks, and most impressive glaciers, and with Calgary being such a short drive to some of these geographical marvels, make the most of your trip by getting out of town and taking a trip along the continental divide. This particular glacier initially advanced around the same time that modern man appeared in the archeological record! Another fun fact? The Columbia Ice Field gets 7 meters of snow per year!
25. Climb Aboard The Rocky Mountaineer
There is nothing quite like being rocked to sleep by the gentle sway of a railcar, and the rhythmic clicking of the tracks beneath your head. The only thing more peaceful, is winding your way through some of the world's most impressive mountain ranges, being served five star cuisine, all the while being aboard one of the most exciting train journeys on earth. The Rocky Mountaineer is the "largest privately owned luxury tourist train company in the world", and has been voted "One of the World's Best Life Changing Trips" by Travel + Leisure. If that isn't an endorsement, what is? With trips that originate in Banff and head West or start in Vancouver and come East, this is definitely an investment worth considering.