Long Beach is a city located in California with a population of about half a million. It is a very busy city that plays host to various festivals, sporting events and carnivals. The city has the second busiest container port in the United states as well as being one of the largest shipping ports in the world. Due to the diversity and excitement of this city it has become popular with people the world over and attracted sister cities in 11 countries including the like of Kenya and Cambodia.
With so much to do let's take a look at the top 25 things to do in Long Beach.
1. Relax For A While At Bluff Park
Bluff Park is close to 12 acres and sits on the edge of the small, upscale Bluff neighborhood.  Said to have a good aura by frequent visitors, the park sits on the rim of the pacific and is favored by walkers, joggers and all groups enjoying the outdoors.  Bluff Park offers free daily yoga, jogging paths, and is even equipped with telescopes for all to take a peak further onto the horizon.  The Lone Sailor, a bronze statue, pays tribute to the U.S. Navy and is placed in the park overlooking the Pacific Ocean.
2. Engage Yourself At Pacific Island Ethnic Art Museum
Pacific Island Ethnic Art Museum, abbreviated as P.I.E.A.M, states their mission is "to incorporate the diverse cultures of the Pacific Islands, with a focus on Micronesia, into a permanent collection, educational programs, rotating exhibits, and living arts."  Past and present exhibits focus on the culture of islanders' cloth garments and the symbolism of their native tattoos.  The P.I.E.A.M is always thinking of creative ways to share their interesting culture and they have created a kid-friendly environment, offering craft making sessions during tours.  Admission is a bargain at $5 most per person and free parking can be found down the street from the museum.
3. Discover Life Underwater At Aquarium Of The Pacific
Aquarium of the Pacific is the place to go for a close up look at the wildlife of the Pacific coast.  Boasting more than 11,000 exhibits, a day at the Aquarium holds much to see.  The most popular exhibits are the Shark Lagoon, which houses over 150 sharks and rays, and Lorikeet Forest, which is a walk-through aviary where visitors can even feed the colorful birds.  Thrills can also be had by grazing the smooth skin of live, yet docile, sharks in the touch pools.  Aquarium admission can also be combined with other outdoor tours such as the dolphin and whale watching boat cruise.
4. Take A Boat Trip To Catalina Island
Catalina Island is a quick hour ferry ride from Long Beach and holds tons of history among its rocky shores.  Most knowingly owned by William Wrigley, Junior, the tiny island was popular in the 1920s for Hollywood films and was a trendy resort island.  A casino, a working ranch, golf courses, and resorts are still on the island today.  Being that Mr. Wrigley also owned the Chicago Cubs, the team would hold their spring training session on Catalina Island for three consecutive decades.  With the views of a posh island, Catalina Island hosts a variety of events throughout the year including wine mixers, film festivals, concerts, holiday parties, and even triathlons.
5. Pretend You Are In Italy By Visiting Naples
Naples is a neighborhood in Long Beach set on three separate islands.  Taking influence from Italy's Venice, Long Beach's Naples is made up of canals, arched bridge, and even Italian-inspired street names.  Also mimicking Italian culture, there is Bella Flora Park which boasts an elegant three-tiered fountain in the center.  This spot is great for a picnic in between gondola rides.  If you want a more active day in Naples, kayaks, stand up paddle boards, and hydro bikes are also for rent.
6. Dine In Style At Long Beach Waterfront
Long Beach Waterfront is the hub for a handful of tourist attractions and overall a great way to take in the vibe of Long Beach.  Designated bike and jogging paths make it an active spot and even gazing out into the water one is likely to see seal and dolphin activity.  The waterfront is also lined with boutique and tourist shops which make it an ideal place to shop.  Some of the city's most iconic restaurants sit along the water's edge such as Parkers' Lighthouse, an upscale, romantic setting, three story restaurant.
7. Spend The Night On The Queen Mary
The Queen Mary is an historic ocean liner built in 1936 which now is forever anchored along the waterfront in Long Beach.  The Queen Mary primarily serves as a unique boutique hotel experience and also has a dining room restaurant on board available for outside reservations.  The Queen Mary also offers guided tours for visitors to learn of her prestigious role in ship history, her active duty during World War I, and also her eerie pat events which account for the active paranormal activity within the ship.
8. Unleash Your Dog At Rosie's Dog Beach
Along Ocean Boulevard in Long Beach is Rosie's Dog Beach —the only off-leash dog beach in Los Angeles County.  This is a perfect place to bring your pup or if you are animal lover, to come check out the epic scene of beach loving canines enjoying the freedom of the outdoors.  Rosie's Dog Beach was named after a local bulldog who, along with her owner, strongly advocated for a beach allowing dogs to run free.  The beach is so tailored to dogs that it even has a low to the ground doggy drinking fountain.
9. Head To A Historic Ranch Site At Rancho Los Alamitos
Rancho Los Alamitos is a historic ranch site and garden open to the public.  It's described as a "hidden gem" and entrance is absolutely free.  On the property is an early 19th century adobe ranch house which serves as a museum, preserving the history of the area.  Great for kids and adults, the site's working farm is home to horses, goats, chickens, and rabbits.  The knowledgeable staff is also praised in reviews.  Visiting hours are limited at Rancho Los Alamitos, only open 1 p.m. – 5 p.m. Wednesday through Sunday, but this place is a must-see.
10. Discover Latin America At MOLAA
Museum of Latin American Art holds a permanent collection featuring over 1,300 works and is internationally recognized as one of the most significant collections of Contemporary Latin American Fine Art.  Surely a significant art museum, MOLAA is a place for the whole family.  Tours and workshops, which include a one-hour hands-on workshop with a MOLAA teaching artist, and is perfect for children to learn the elements of Latin American inspired art.  There are many changing exhibits at MOLAA throughout the year and if you are visiting during the summer months, be sure to look up their summer music series, a list of concerts held outside in MOLAA's sculptured gardens.
11. Pick Up Some Bargains At Long Beach Antique Market
Long Beach Antique Market is a well-known flea market with thousands of finds to be found.  Open every third Sunday of the month, Long Beach Antique Market is the real deal, opening its gates as early as 5:30 a.m.  Bargain shoppers come bright and early with their fold up carts and eco-friendly cloth bags.  Browse through the outdoor aisles of antiques, home goods, vintage clothing, or any and all types of hidden treasures.  The market operates rain or shine and hundreds of free entry tickets are given away on Long Beach Antique Market's Facebook page.  Regular entry prices range from $10-12 and children under 12 year old enter free.
12. Feel The Buzz At Belmont Shore
Belmont Shore is a neighborhood in Long Beach booming with activity.  The neighborhood is decorated with 1920s and 1930s Spanish-style homes and a plethora of shops, salons and restaurants.  Belmont Shores prides itself with its sailing programs and steady side-onshore waves, which are perfect conditions for sailing and kite surfing.  Belmont Shore is also known for The Belmont Shore Car Show, typically held in September, and is the largest one day annual car show held on the west coast.  Even with its love of cars, Belmont Shore knows how to keep their local and green-friendly locals and visitors happy.  During the summer months, a portion of Belmont Shore is closed to traffic from 9 a.m. to 5 p.m. and is converted into a pedestrian and bicycle-only zone.
13. Catch A Show At Richard And Karen Carpenter Performing Arts Center
It is said that there is not one bad seat in the house when referring to the Richard and Karen Carpenter Performing Arts Center.  The venue is located on the campus of California State University, Long Beach and hosts a variety of events including films, forums, theatrical and musical performances.  Better known by its shortened nickname, Carpenter Performing Arts Center, is a bargain to spend time with the family at a matinee or evening performance.  Perhaps you will get to see Hollywood's next rising star perform!
14. See The Carnival At The Pike At Rainbow Harbour
The Pike at Rainbow Harbor has been through some changes during the past several decades but is still certainly not a place to miss.  Its boardwalk routes lined with outlet shopping, restaurants, and nightlife venues makes it definitely a place to indulge.  It used to serve as a nightly family fun entertainment with skeeball games, arcades, and prizes.  The carnival charm still lives on with the Long Beach Ferris Wheel.  The Pike's Giant Wheel is a traditional thrill which at its highest peak overlooks the marina and Port of Long Beach.
15. Stop For A Game At The Walter Pyramid
The Walter Pyramid is a 5,000 seat indoor arena home to the Long Beach State University 49ers.  It is certainly a site to see with each side measuring at 105 meters, standing as a true pyramid.  It is a nationally recognized icon for the city of Long Beach and is believed to be the largest space-frame structure in North America.  Long Beach State University men and women's basketball and volleyball programs are lucky to call this amazing structure home court.  Whether you are interested in architecture or want to cheer on the team with the locals, you must stop by The Walter Pyramid on the campus of Long Beach State University.
16. Support Local Artists At Long Beach East Village
Long Beach East Village, sometimes referred to as "East Village Arts District" is a neighborhood in Long Beach pouring out with imagination and collective creativity.  In just recent years, locals say the section has truly turned around to show its best side and is now splashed with independent stores, restaurants, cafes, and art galleries.  Art is a culture here as the community hosts many events such as monthly art receptions and festivals throughout the year.  Support the local artists and be inspired with a stroll through East Village.
 17. Go On A Boat Tour
Boat tours are wildly popular in Long Beach because there is so much to see right in the front yard of the city.  Dolphin and whale watching tours are highly popular and have high potential for an awe-inspiring experience with Long Beaches' mammal residents. Locals and tourists alike take advantage of the Pacific Ocean access with dinner and party cruises as well.  If you want to appreciate all that Long Beach has to offer, you must get out on the water.
18. A Safe Place For The Kids At Mother's Beach
There is no better place in Long Beach for families than Mother's Beach.  For water conditions, nothing is too rough here for kids as Mother's Beach splash zone is not the ocean, but rather various canals and waterways stemming from Alamitos Bay.  Nonetheless, it is still a lifeguarded beach which is always a plus on the safety chart.  Mother's Beach also has grassy areas for picnics and playing, sand volleyball courts, and a playground set.  During summer nights, Mother's Beach hosts free movie screenings, playing family-favorite flicks.
19. Relax With A Picnic At Bixby Park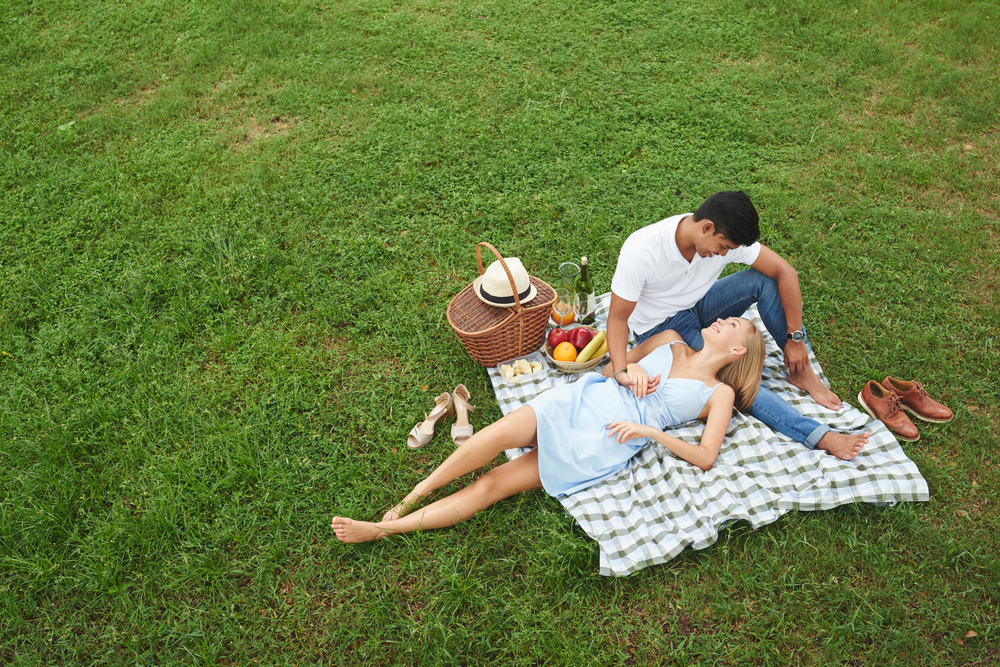 Bixby Park is a great, free attraction for some family fun while visiting Long Beach.  It, of course, has a playground for children but also boasts other amenities for a day full of fun.  A mobile skate park and sports field are special editions to this California Park and draws all community crowds.  There are also fire pits and picnic areas for all to use.  Bixby Park is also known for its Saturday morning farmers market.  This spot is sure to be fun any day of the week.
20. Learn How To Surf
Long Beach has been referred to as the "Waikiki of Southern California" and was the stage for the first National Surfing Championship in 1938.  There can't be much more bragging rights than to realize that Long Beach, California is the spot for surfing.  Surf shops, board rentals, and surf lessons are in no shortage in Long Beach so you can jump right into the scene.  Also gaining popularity in recent years is kite surfing and stand-up paddle boarding, which can also be mastered in the waves of Long Beach.
21. Have A Round Of Golf At El Dorado Park Golf Course
With year round beautiful weather in Southern California, golf is certainly a popular sport and the courses in Long Beach make for a great game.  El Dorado Park Golf Course is a local favourite and its official website states it is located in a "uniquely picturesque corner of Long Beach."  El Dorado Park Golf Course is also home to the Long Beach Open.  Whether you want to hit the driving range or play a round, golfing in Long Beach is sure to be a great experience.
22. Get Close To Nature At El Dorado Nature Center
El Dorado Nature Center is an outstanding 105-acre park which is said to be an oasis of natural habitat.  It is a great place for the family and offers a visitor center, flora and fauna, lakes, a stream, and walking trails.  The center is a National Gold Medal Award Winner and has several activities for children and adults.  Bird walks are a popular option with frequent gatherings lead by informative guides.  "Drawing in Nature" is also a featured program where visitors learn the different techniques of colored pencils to illustrate the wildlife around them.  El Dorado Nature Center is a beautiful spot to explore during a visit in Long Beach.
23. Watch Street Racing At The Toyota Grand Prix
The Toyota Grand Prix takes over the city of Long Beach every April.  It is an open-wheel race held on the streets of Long Beach and is the largest annual event in the city, with attendance reaching up to 200,000 people.  Some attend the three-day event for the speeding race car action while others consider it a great social event, either way it is one of Long Beach's favorite tradition.  Hollywood celebrities and professional athletes also get in on the action and there is an official race of celebrities versus professional race car drivers.
24. Join The Long Beach Bayou Festival
Long Beach is a city with a variety of different styles to show-off and for almost 30 years the city has had a big hit with their Bayou Festival.  During the weekend in June, Long Beach shows off their love for New Orleans and the Louisiana Bayou Country through cultural music, cuisine, and dance.  It is a great event for kids and adults and the whole community gets in on the action.  There is a "Kids' Corner" of the festival with free arts and crafts, face painting, a reptile show, dance lessons, and so much more.  Other event highlights include stage performances by jazz artists, a crawfish eating contest, and even a Mardi Gras Parade.
25. Peruse The Artworks At The Long Beach Museum Of Art
The Long Beach Museum of Art is a must-see for art lovers, located right along the ocean side in Long Beach.  Offering exhibits and classes, Long Beach Museum of Art is said to have a more contemporary feel which blends with the local art scene the city is becoming famous for.  The current exhibit being raved about is the "Vitality and Verve" exhibit, which is a collection of urban and street art.  It may not be a traditional, European-style art museum, but the Long Beach Museum of Art does not seem to want to stand with the typical.  Standing out on its own as a local favorite, Long Beach Museum of Art is a must-see when in the Long Beach area.