Thirty minutes south of Boston, Easton is a town associated with the Ames Family, one of the oldest and most important dynasties in Massachusetts.
The family arrived in Easton in the early 1800s, establishing a shovel factory that supplied the Union Army in the Civil War, and helped build the Union Pacific Railroad.
Over several generations, numerous members of the Ames family have left an impression on Easton, including Frederick Lothrop Ames (1835-1893), the wealthiest man in the state at the time of his death.
In memory of his father, he commissioned a number of buildings by the preeminent architect H. H. Richardson (1838-1886), and many of these are complemented by landscaping by Frederick Law Olmsted (1822-1903), who co-designed New York's Central Park.
1. Borderland State Park
In the west of Easton, the estate of Oakes Ames (1874-1950) and Blanche Ames Ames (1878-1969) is now a state park, encompassing more than 1,800 acres. The couple's various interests are embodied by this estate.
The mansion, visitable on a tour, contains Blanche's art studio, while Oakes was a botanist at Harvard, and created a sprawling woodland preserve.
With a long section of the Bay Circuit Trail, this is now a stunning environment for hikes, horseback riding, bike rides, and fishing and boating on Leach Pond.
The park also has an 18-hole disc golf course, and you can find out more about the landscape and get hold of a trail map at the ranger station.
2. Ames Mansion
There are plenty of reasons to take a look around the three-story, 20-room Ames Mansion at Borderlands State Park on a guided tour.
Completed in 1910, the Ames Mansion has an eclectic design, blending Gothic Revival, Georgian and Colonial Revival elements.
Here you can get an intimate picture of the life of feminist, inventor and artist Blanche Ames Ames, and her botanist husband.
You'll find out more about Blanche's ultimately successful role in the suffragist movement, and find out about her innovations in fields as wide-ranging as turkey rearing, warfare and the prevention of water pollution.
The interior has been used as a shooting location by a host of movies, most recently the murder mystery, Kinves Out (2019).

3. Easton Historical Society
In the early 1880s Frederick Lothrop Ames commissioned H.H. Richardson to design a new building for North Easton station.
This coincided with his project to design the Ames Gate Lodge at Ames' nearby Langwater Estate, and, as with many Richardson works, Frederick Law Olmsted provided the surrounding landscaping.
In 1969 the Ames family bought the building from the Penn Central Railroad and donated it to the Easton Historical Society.
The society's museum is open Monday, Wednesday, Friday, and on occasional Saturdays if you see the "open" flag.
As well as being a museum piece in its own right, the building is brimming with compelling artifacts from Easton's past, and maintains a large inventory of documents, photographs and books for research.
The society has also published an enlightening self-guided tour of the North Easton Historic District.
4. Ames Free Library
Twice named the Best Small Library in America, most recently in 2016, the Ames Free Library was a bequest by Oliver Ames Jr (1807-1877).
As stipulated in his will, the library is not actually owned by the town, but is operated in trust for the public.
The building was designed by H. H. Richardson in his signature Romanesque Revival style, and opened in 1883, some six years after construction began.
Set among exquisite grounds in the former Ames estate, the main building forms a stately pair with historic Queset House, serving as the library's meeting space (more later).
Full of woodcarving, the interior is laid out in long halls under barrel arches, you'll see stone and bronze medallions with Ames' likeness, by sculptor Augustus Saint-Gaudens (1848-1907).
More than 140 years after it opened, the Ames Free Library is still a pillar of local life, with rich collections, a fantastic children's wing and a slew of programs for all ages.

5. Children's Museum in Easton
Aimed at kids aged 1-5 this children's museum in North Easton has a one-of-a-kind home that is sure to capture young imaginations.
The building is a former firehouse, built in 1904, but left unused for decades before the town decided to sell it in the 1980s. On three floors, the Children's Museum in Easton opened in 1991, and has more than a dozen exhibit areas.
For a quick intro, the STEAM Lab fosters innovative thinking and introduces kids to scientific principles, while young creators are free to tinker, explore and discover, using a wide range of materials and tools in the MakerSpace.
The Hospital is an interactive window on the medical profession, and Dinosaur Den presents real fossilized dinosaur tracks dating back 200 million years. Check the museum website for upcoming craft events.
6. Simpson Spring
At the end of a long access road off Washington St you'll come to the oldest bottling plant in the USA.
This is Simpson Spring, founded on top of a natural spring in 1875, with a grand old building that dates back to that time.
Preferring this water, which comes direct from the source, to their tap water, people come far and wide to use the self-serve station.
You can fill your own container for a mere fraction of what you'd pay at a big box store. Simpson Spring makes a line of old-fashioned sodas and craft seltzers, which you can purchase inside.
These are available along with a massive selection of locally sourced specialty foods, from fine small-batch chocolates to handmade pasta, super-fresh seafood, farmstead cheese and spice & seasoning mixes.

7. Queset House
Hiding behind the Ames Free Library is a Gothic Revival mansion commissioned by Oakes Angier Ames, and built in 1854.
Held as one of New England's finest examples of this style, Queset House was designed by Andrew Jackson Downing (1815-1852), with a rear extension from 1873 by Oakes Angier's first cousin John Ames Mitchell (1845-1918).
For the first few decades of the 20th century, this was home to Broadway producer Winthrop Ames (1870-1930), who welcomed the likes of Leslie Howard, Katherine Cornell and George Arliss here.
The mansion sits in sublime restored grounds that were laid out by Frederick Law Olmsted, and since 2007 has belonged to the Ames Free Library.
This wonderful building, intended as a one-of-a-kind meeting venue and learning hub, is open to the public with the same hours as the library.
8. Governor Oliver Ames Estate Community Park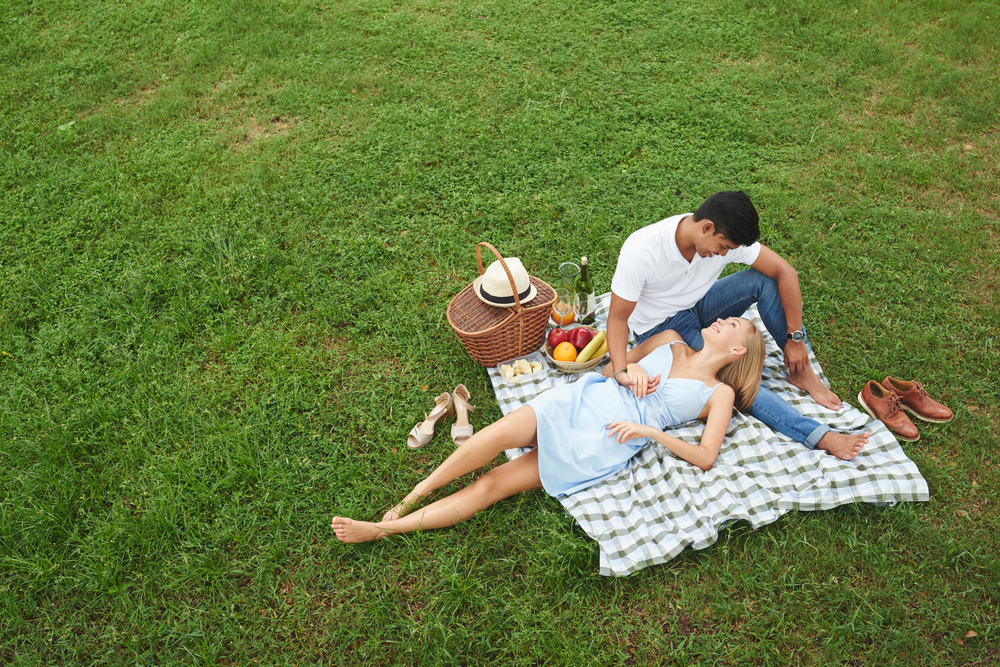 The Trustees of Reservations purchased this 36-acre parcel, in the heart of the North Easton Historic District, from the Ames family in 2012.
This was the home of Oliver Ames (1831-1895), nephew of Oliver Ames Jr., who served as the 35th Governor of Massachusetts from 1887-1890.
His estate is a picture-perfect landscape of sloping lawns strewn with beautiful mature trees, together with meadows, a garden pond, a brook and an agricultural field. One holdover from Oliver Ames' time is the stone-built stable.
Bring a blanket for a carefree picnic on the grass under one of the giant trees. As an organization, the Trustees of Reservations, was founded in 1891 in the Boston offices of Frederick Lothrop Ames, who built the neighboring Langwater Estate, and was the cousin of Oliver Ames.

9. Oakes Ames Memorial Hall
Crowning a rugged slope next to the Ames Free Library is another H. H. Richardson construction, with grounds by his frequent collaborator, Frederick Law Olmsted (1822-1903), the leading landscape architect of the day.
The Oakes Ames Memorial Hall was a gift to the town from the children of Congressman Oakes Ames, completed in 1881.
Footed by a stately arcade, this building was meant to be a town hall, but never filled this purpose, instead becoming a gathering space and events venue.
From the outside you can check some interesting details, like the initials "O. A.", surrounded by foliate carvings in the central dormer, and the signs of the zodiac, carved into the frieze around the tower on the north side.
10. Wheaton Farm Conservation Area
The largest contiguous parcel of conservation land belonging to the town is the Wheaton Farm Conservation Area in the southwestern corner of Easton.
In the 1960s, before it was purchased by the town, this site was up for development, and might have been turned into an airport.
Now there's 1,200 acres of woods and meadows crossed by Mulberry Brook, which feeds the large Fuller Hammond Pond, on the conservation area's southeast side.
The wide main loop runs through the wooded north part of the reservation, and there's a secondary trail (blue) taking you south to the pond, with a stiff climb up the hill giving you a nice view of the water.

11. The Rockery (Memorial Cairn)
Forming an ensemble with the Oakes Ames Memorial Hall and the Ames Free Library in North Easton Center is a striking war monument, created in the early 1880s by Frederick Law Olmsted (1822-1903).
Honoring North Easton's Civil War dead, the Rockery is made up of hundreds of boulders, piled into an elongated mound.
There's a carriage promenade on the Lincoln St side, with vistas of North Easton, and from here a stairway leads down through a Romanesque-style round arched portal, as a nod to Richardson's architecture.
The Rockery was intended by Olmsted to evoke a prehistoric way of remembering the dead, and the gradual spread of vegetation over the stone walls symbolized peace taming war.
12. Frothingham Park
Opened in 1930, this park in North Easton is a memorial for Louis A. Frothingham (1871-1928), who served in the U.S. House of Representatives from 1921 until his sudden passing in 1928.
His wife Mary Ames Frothingham set up the corporation to purchase the land for the park, and led the formal dedication, attended by hundreds in 1930.
Much of Frothingham Park is occupied by a running track, which is traced on one side by bleachers, and encircles a baseball field for varsity and legends games. There are lawns for picnics, as well as tennis courts and a well-appointed children's playground.

13. NRT's Sheep Pasture
The main property belonging to the Natural Resources Trust of Easton (NRT) is in the countryside, just east of North Easton.
This is an agricultural environment for passive activities, with trails through woods and open fields, as well as an assortment of farm animals that younger children are sure to love.
Among the residents are goats, sheep, ducks, a cow and chickens laying eggs that can be purchased from the office. Sheep Pasture is the setting for numerous NRT events, programs, and educational opportunities for people of all ages.
14. Easton Country Club
Praised as one of the best maintained courses for miles, Easton Country Club is open to non-members despite the name.
There are five sets of tees, catering to players of all levels, while the fairways are immaculate, and the greens are always quick and true.
Water comes into play on no fewer than 11 holes. Your tee shot will need to be laser accurate on the 10th hole, a par 4, to avoid the two ponds.
The most difficult hole may be the par-5 9th, with a severe dogleg, and a pair of devilishly positioned bunkers right on the bend. Easton Country Club also offers one of the few all-grass driving ranges in the area, and has a giant practice green for your short game.

15. Golf Country
More of a family destination, Golf Country combines an 18-hole mini golf course with a driving range, batting cages and award-winning Richardson's Ice Cream.
The mini golf course looks like something from a theme park, and is laid out on the side of a hill, capped with a waterfall and laced with other water features including ponds, streams and cascades.
Although the landscaping is spectacular, the holes have few obstacles and are designed to reward skillful putting.
The driving range has 60 astroturf mats, and offers 20 covered and heated tees for winter practice, while the eight newly updated batting cages all vary in pitch speed.
Richardson's Ice Cream is served at the 19th Hole Ice Cream Shoppe, which also sells frappes and Ronnie's Olde Fashioned Slush.