Diverse and densely populated, this near north suburb of Boston is home to just over 40,000 people and was historically known for its large Jewish community and naval hospital.
Chelsea is a matter of minutes from downtown Boston, while the sweeping Revere Beach and the ultramodern Encore Boston Harbor Casino resort are even closer.
The city's history has been marked by two immense fires, in 1908 and 1973. The first and most destructive took out 350 acres downtown, claiming 19 lives and leaving 15,000 people homeless.
In its aftermath, Chelsea was reconstructed with then state-of-the-art architecture and urban planning, visible at the Bellingham Square Historic District.
1. Bellingham Square Historic District
Chelsea's commercial heart testifies to the diversity of the community, especially in the wide range of bakeries and eateries along Broadway and connecting streets.
You can get Mexican, tapas, Dominican, Salvadoran, Honduran, Chinese, pan-Asian, pizza and boba tea here, while the Katz Bagel Bakery (139 Park St) has been family owned and operated since 1938.
Walking these streets it's interesting to note that almost everything you see was built or rebuilt after the Great Chelsea Fire of 1908.
Some of the foremost architects of the day contributed designs for buildings like Chelsea City Hall (Peabody and Stearns) and the Post Office building (Guy Lowell), while the Beaux-Arts Chelsea Public Library, dedicated in 1910, is a Carnegie library rebuilt on the site of its predecessor that burned down.
One of a few clues to Chelsea's once large Jewish population is the old Chelsea Hebrew School (48 Washington Ave), built in 1925 sold to developers in 1979.
2. Mary O'Malley State Park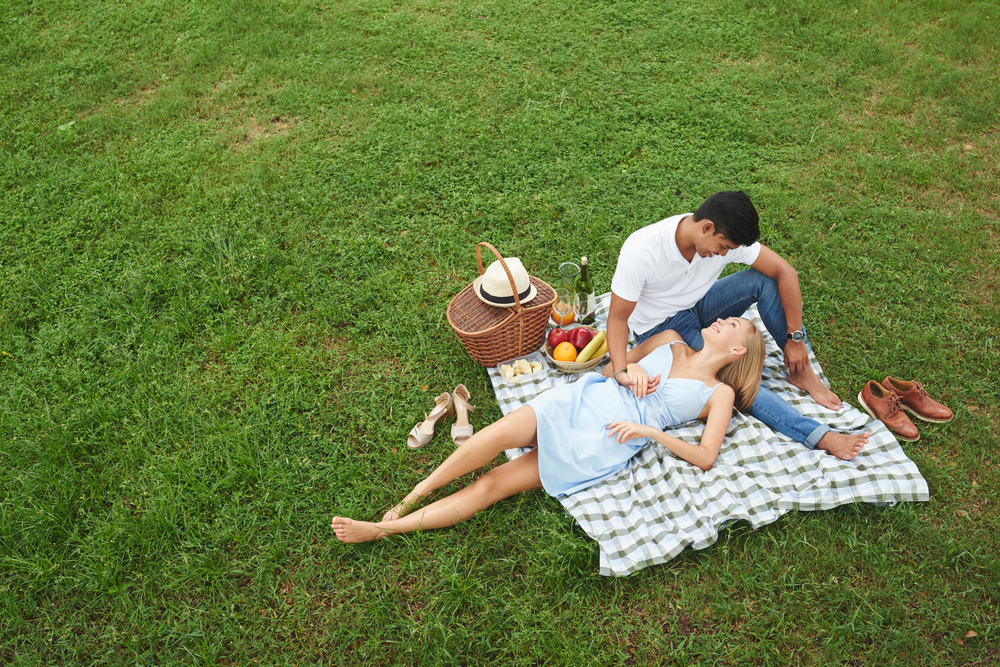 Close to the south end of Broadway, just west of the Tobin there's a lovely waterfront park on the Mystic River.
Favored by geese, Mary O'Malley State Park is a large grassy space on a gentle slope, with wonderful vistas along the Mystic River and over some of the Boston Skyline.
The park juts out a little way into the water, with westward views towards Somerville and amazing sunsets in the evening. As well as paved paths and a scenic viewing area, there's an up-to-date playground, restrooms, a picnic area and tennis courts.

3. Apollinaire Theatre Company
At 189 Winnisimmet St downtown there's a producing theatre in a turn-of-the-century former Odd Fellows building.
Apollinaire Theatre Company puts on cutting-edge contemporary performances at the Upstairs Theatre here, but has been known to stage shows in different rooms around the building and on balconies.
In July the company switches to Chelsea's waterfront PORT Park, for free classics by Shakespeare, Ionesco, Lorca and more.
There's also a gallery, featuring the work of local and regional visual artists, with exhibitions coinciding with performances.
Finally, the company is engaged in numerous programs, from youth classes to the Latinx artist-led Teatro Chelsea, producing Spanish and bilingual shows.
4. Chelsea Greenway
You can cut across a large portion of Chelsea on foot or by bike with the help of this shared-use path.
The Chelsea Greenway is about three quarters of a mile long, running parallel to the Silver Line busway along the old right of way of the Grand Junction Railroad.
Starting in the south, the path heads northwest from Eastern Avenue Station as far as Bellingham Square Station, bringing you to amenities like the Chelsea Public Library, as well as the many shops and eateries along Broadway.
Long-term, the Chelsea Greenway is expected to become part of a sprawling trail network as it connects with the East Boston Greenway and Northern Strand Trail.

5. Bellingham-Cary House
Embedded in a residential area a couple of blocks from Broadway is the last surviving 18th-century house in Chelsea. Using dendrochronology, the oldest portion of the Bellingham-Cary House has been dated to 1724.
The residence is on land where Richard Bellingham (1592-1672) built his hunting lodge, while the Cary family moved here in 1741 and remained until 1914 when a non-profit organization took over to ensure the house's preservation.
The building's current, Federal appearance, is from an enlargement in the early 1790s. When we made this list, the Bellingham-Cary House was open to the public by appointment, with more than a 1,000 people visiting each year, including numerous school children from Chelsea.
6. Mill Creek Riverwalk
On Chelsea's northern boundary, the estuarine Mill Creek meanders eastwards for about a mile before feeding Chelsea Creek, which eventually meets the Mystic River to the south.
Both creeks are extremely important for local wildlife, as a spawning ground and nursery for a wealth of saltwater fish species like Atlantic butterfish smelt smelt, American eel, Atlantic cod, mackerel, red hake, sea herring, pollock, and several types of flounder.
Naturally the hatchlings draw a host of waterbirds and waders like cormorants and egrets. In Chelsea you can pass close to this habitat along the Mill Creek Riverwalk, beginning just behind the Parkway Plaza Shopping Center and ending in the east at Creekside Commons Park.

7. Revere Beach
The north side of Chelsea is less than five minutes from the first public beach in the United States.
More than three miles long, Revere Beach was taken over by the Metropolitan Park Commission in 1896, although people had already been visiting in their droves for decades, especially after a rail link was built in 1875.
A promenade edges the sand, with historic shelters and bandstand, and views over the water to Nahant.
Across Revere Beach Blvd there's a string of eateries, especially towards the south end. Further up is Kelly's Roast Beef, claimed to have invented the roast beef sandwich in the 1950s.
Try to time your visit to Revere Beach for the International Sand Sculpting Festival in late July, with awesome works of art by master sand sculptors from around the world, along with food vendors, live entertainment and fireworks.
8. Encore Boston Harbor
On what used to be dormant industrial waterfront next door in Everett there's a sustainable $2.6 billion casino resort belonging to the Wynn Resorts brand.
Encore Boston Harbor is impossible to miss for its 28-story, 671-key hotel tower, and has transformed more than 30 acres of previously contaminated land, planting gardens, installing public art and building the harborwalk trail by the water.
There's 200,000 square feet of gaming here, with 2,700+ slot machines and 185 table games, while the resort is furnished with 16 lounges and eateries, from luxury white tablecloth restaurants to convenient faves like Dunkin' and Shake Shack.

9. Orient Heights Beach (Constitution Beach)
There's a great sandy beach in an unexpected place, about five minutes from Chelsea facing across the water to Boston Logan International.
One surprising thing about Orient Heights Beach is how clean and well-maintained everything is. In the peak summer season there are lifeguards on duty, as well as concessions, with free parking at the lot.
Constitution Beach is backed by a large grassy area containing a variety of sports facilities, including the Porrazzo Skating Rink, all connected to the East Boston Greenway, which in future will be linked to the Chelsea Greenway.
The beach's proximity to the airport means you might lose all track of time watching the planes landing and takeoff.
10. Belle Isle Marsh Reservation
Also moments away in East Boston is the largest remaining expanse of salt marsh in the Boston Area. In this environment you'll get an idea of what much of the Boston shoreline once looked like.
A good time to come is in late spring and early summer, which is the breeding season for wading birds like snowy egrets, great egrets and glossy ibises, and they can be seen feeding in the salt pans.
The trail leads to an observation tower, which is useful for surveying the habitat, but also offers vistas south over Logan and southwest to the Boston skyline.

11. PORT Park
On Chelsea Creek in the very south of the city, PORT Park is an award-winning piece of urban design, balancing public recreation with the needs of a working waterfront.
The park is dominated by the metal-frame skeletons of three huge former oil tanks that have been turned into gardens, wildlife habitats and outdoor performance spaces that have been used by the likes of the Apollinaire Theatre Company.
There's a lot of greenery, beautiful waterfront views, a playscape, water feature and a basketball court.
12. Vietnam Veterans Memorial Pool
Next to Chelsea High School there's an outdoor public pool open during the school summer break.
Operated by the Massachusetts Department of Conservation and Recreation, the Vietnam Veterans Memorial Pool is a simple but well-run facility, with four lifeguards on duty at all times and programs like swimming lessons during the season.
As well as a large main pool, zoned for different age groups and divided by a peninsula, there's a separate wading pool for toddlers, screened from the main area by a shade structure.

13. Boston Playground
This innovative indoor playspace near the Parkway Plaza Shopping Center is designed for children aged 3 to 12.
Clean and safe, the Boston Playground is filled with games and activities that offer a fun physical challenge while also boosting learning and creativity.
Among the zones there's a giant bounce house, a climbing wall, a construction area, Twister mat and giant pool table. You can drop-in for open play sessions, normally on weekday afternoons, or rent the entire facility for up to 90 minutes for private play and birthday parties.
14. Archery Games
In the same complex as Boston Playground you and your friends or coworkers can try something called combat archery.
If that sounds dangerous, Archery Games uses foam-tipped arrows and the game here is similar to dodgeball, in an arena for up to 20 players.
Using accuracy and teamwork you have to tag out the opposition in 50-minutes of fast-paced and competitive gameplay.
To help you get to grips with combat archery, the session includes 25 minutes of training and you'll be provided with all equipment, including a bow, facemask and armguard.

15. Naval Hospital Boston Historic District
At the south end of Broadway in Chelsea is a 90-acre U.S. Historic district on the site of the Boston Naval Hospital. Founded in 1836, this was the oldest operating facility of its kind when it finally closed down in 1974.
There were patients here after the Great Chelsea Fire of 1908, as well as every conflict from the Civil War to WWII. The historic district comprises five buildings, including the original 1836 Naval Hospital building, which has since been repurposed as condominiums.
There are also smaller ordnance buildings, the Commanding Officer's quarters from 1856 and the 1857 Marine Hospital, also now condos.